Unleash Your Potential:
Experience Deep Healing and Radical Transformation
Next Retreat Date:
March 1-3, 2024
June 28-30, 2024
I'M READY
We see you, you're ready to:
Truly and finally heal any and all past wounds
Clear the B**s*t that keeps surfacing and showing up
Completely empty that backpack of yours that has weighed heavy for far too long
Draw the line in the sand, you're ready FOR YOU and in clearing out the old and welcoming SPACE for the NEW 
Radically transform yourSELF and your future… 
Welcome HOME to RISE Women's Retreat…
the place where deep healing and radical transformation powerfully meet.
Nadine and the NMCM Retreat Team are so READY and HONOURED to welcome you and your sisters joining you on the revolutionary and unique experience that we are proudly renowned for.
With only THREE retreats per year - private, exclusive and highly sought after these have limited spots available each retreat. 
Your time to powerfully rise, release, reignite and reclaim YOU gets to be now.
The decision to cross the threshold you get to boldly make for yourself now, for the healing and transformation in 2 nights 3 days - that will transform you for LIFE.
WE thank you for already choosing to entrust us to embark on the best and most liberating work you'll ever do on yourSELF.
It's time for you land into this safe place and space for you to come H O M E, where you can be deeply held, heard, seen, LOVED and celebrated in your 2.0!
Join Now
This is what you're going to get:
3-Day Retreat Experience
 Over the course of three immersive days, dive deep into your healing journey, allowing for a comprehensive and transformative experience that will leave a lasting impact.
3 Days and 2 Nights of Transformative of Deep Healing
Experience profound healing as you release past wounds and emotional baggage that have held you back, allowing you to move forward with a renewed sense of self.
Indulge in delicious and nourishing meals
prepared with care, providing you with the sustenance and energy you need to fully immerse yourself in the retreat experience.
Exclusive and Intimate Setting
Enjoy the exclusivity of a limited number of spots available for each retreat, ensuring an intimate and personalized experience that allows for deep connections and individual attention.
Receive guidance from experienced facilitators and experts
who will lead you through transformative workshops, activities, and discussions tailored to help you uncover your true potential.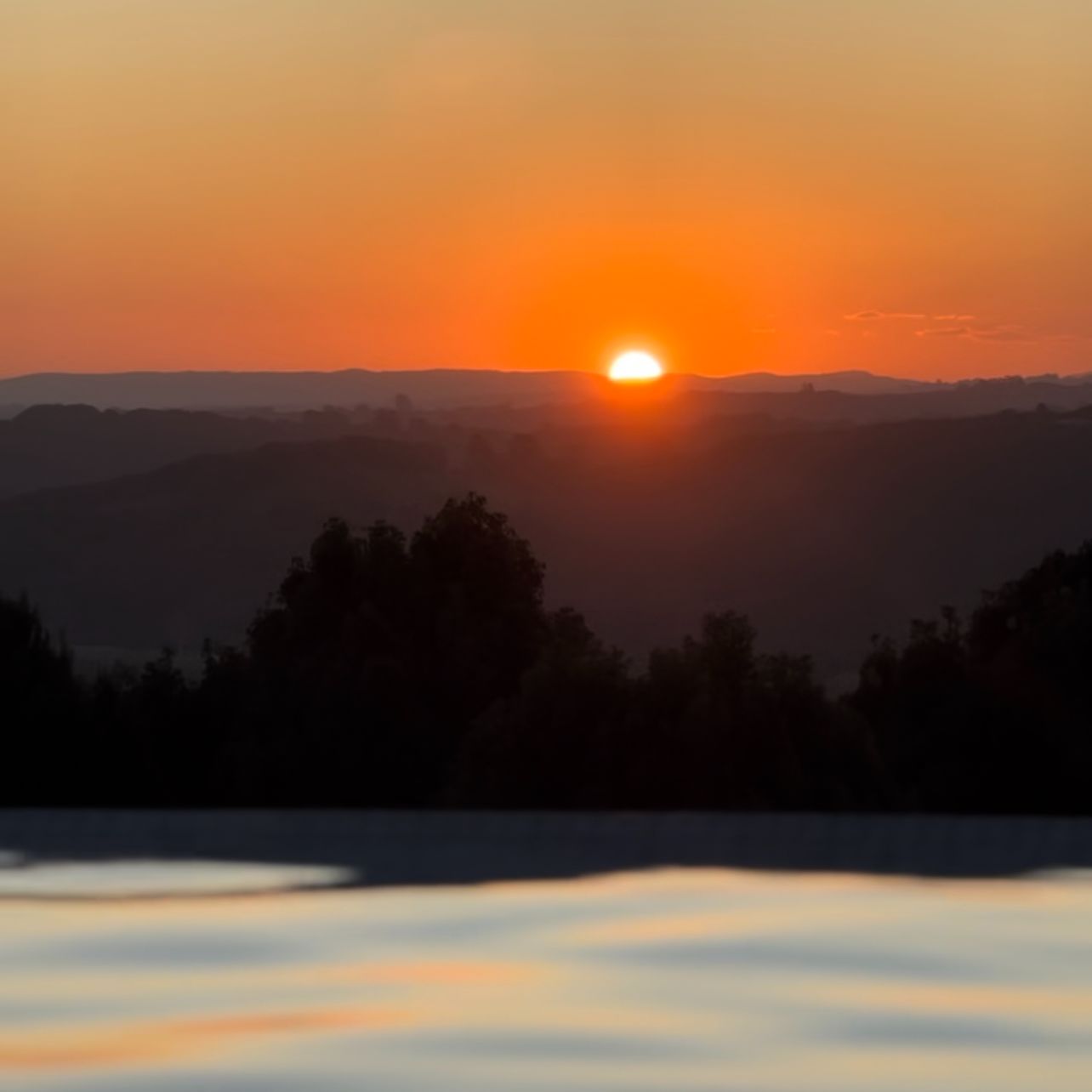 Breath-Taking Location
 Immerse yourself in the serene and awe-inspiring setting of the Gold Coast Hinterland, providing a peaceful backdrop for reflection, introspection, and renewal.
Join a supportive community of like-minded women
who will hold space for your journey, provide encouragement, and celebrate your successes, fostering deep connections and lifelong friendships.
Your Rise Online Portal
In your personal Rise Online Portal, access post-retreat resources for ongoing personal growth. It's your virtual haven for empowerment.
Your Retreat Gift

A meaningful keepsake at the retreat, symbolizing the lasting impact of your journey and inspiring continued personal growth.
What our Rise Women has to say
"My experience in this retreat is life changing! I'm here to live my life to the fullest. Do it for yourself, it's something that you would thank yourself in the future. It's magical, I'll never forget it"
-Ashe
"My experience was something that I have never experienced before. This is something that I would come back to again. It's definitely worth it."
-Alissa
"This is just the beginning there's so much more that I can be that I can take home from this. Ange is the person that isn't gonna be the people pleaser anymore and I'm good enough. It's eye opening. It's an important one that everyone needs to take..."
-Ange Kelly
"This was an absolutely amazing experience that I am so glad I decided to take and do it for myself. Just opening up my heart to life and my self. It helped released a lot of tension that my body captured. Just do it! You won't regret it. It's honestly life changing."
- Michelle
Hi, I'm Nadine!
I see you—the woman who craves so much more for herself, her children, and future generations.
You long for unwavering confidence, certainty in yourself, and the courage to boldly live the big life you dream of.
You yearn for sacred moments with your loved ones, a rewritten money story, liberation from past narratives, and deep love and connection within yourself and your relationships.
You possess a deep knowing of the untapped potential within you and wonder how others have achieved their extraordinary transformations. 🤔
Let me share with you what I did ⬇️
In short...
FIRST - I got out of my own way and made a DECISION. I took radical responsibility for my life and the lives of my children. I turned inward and embarked on profound self-work. I courageously let go of old stories and identities. I released all baggage that held me back. I firmly closed doors that no longer served me. I opened new doors of opportunity and growth. I invested in personal development, nurturing my mind and soul. I sat at powerful tables, engaging in bold conversations with like-minded individuals.
I intentionally surrounded myself with game-changing people who had already achieved what I desired.
Ultimately, I went all in on myself, knowing that no one else could do it for me! ⬇️
I took swift and decisive action. I quantum leaped into rapid transformation. I collapsed time, propelling my growth exponentially. My life expanded and elevated in ways that seemed illogical. AND IT JUST KEEPS GOING AND GROWING 🚀
I have the privilege and honor of sharing the fail-proof HOW—the roadmap, the path to self-mastery, and the blueprint for life success.
It's an honor to guide those who make the empowered choice to enter our world.
Together, we will unleash your inner power and create a life of abundance.
Join me at RISE Retreat and let's embark on a journey that will transform your life beyond imagination.
- Nadine
'Say YES to changing your life'
'Hands down the best thing I've ever done'
'To have the tools for life'
One thing is for certain, who each of these women were when they walked onto retreat; to who they are now is truly PROFOUND 🥰
Each of these phenomenal humans, women, wives, mothers, daughters, friends travelled from all corners & chose themselves and their futures and now tell a DIFFERENT STORY - they are truly HOME - and home with their kids, partners, friends, family, workplaces, business' & communities as reclaimed FREE women on a whole new trajectory, their lives powerfully transformed forever… 📣
We have scores of humans ready to do the deep work, we already have women claiming their spot on the retreat with availability which is March 2024!!!
So if you have been called to your greatest life-upgrade and you're seeing this going FK I desire this and need this! Then ask yourself:
When is now the right time to choose waiting is no longer an option!?
You don't need permission from anyone else other than yourself to make the empowered choice you know you get to make; I can boldly guarantee you LIFE takes a whole new trajectory once you do 🚀
Join Now
What our Rise Women has to say...
"I felt like there was a cinder block on my chest and I was so heavy and once I was able to release that through breathwork. I felt light. I felt free. So fucking powerful. They make you feel at home and they make you feel like you're meant to be here and that you deserve to be here this is not just your journey they're here for you"
-Arra
"Every single one of the women that I met this weekend are all just so special, and I just would love to say thank you to them for holding space for me and for helping me through their stories as well. Like, I think we all really helped one another. You don't realize how connected you all are until you start to share. It really did feel like a sisterhood.
I think you just need to make the decision to put yourself first. You will heal together. Thank you for the experience. Thank you for holding the space. Absolutely worth it. I don't think you're ever going to be fully ready."
-Davina